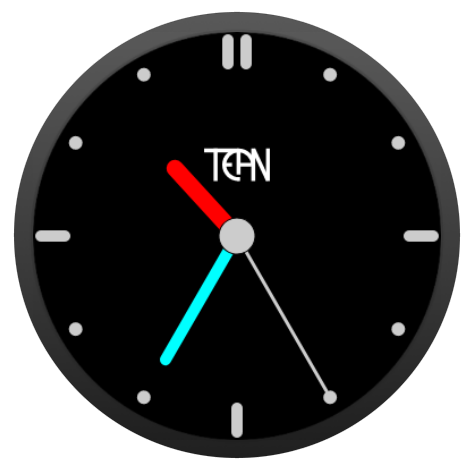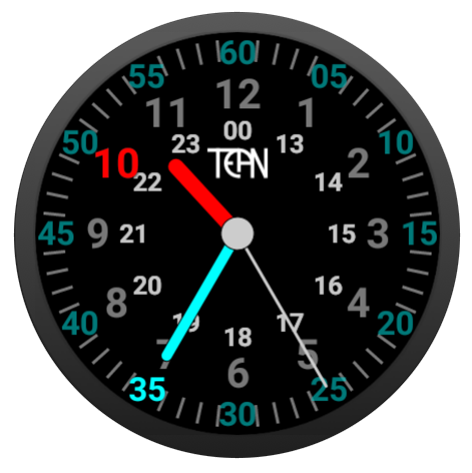 You like challenges? Then learn to tell the time in 13 languages!
Découvre l'app TEAN. Télécharge l'app et entraîne-toi :
1 week of FREE TEST for the android mobile version!
explore the 11 analog dials displaying the time and reading the time in 13 languages: French, Korean, English, German, Italian, Spanish , Portuguese, Dutch, Romansh, Swedish, Norwegian, Finnish, Hungarian
The hour is displayed in red (hand and number) and allows to see whether we are living in the morning or in the evening time (pm or am). The minutes are displayed in blue. Thanks to the 2 digits highlighted, it is possible to visualise this representation of time on the analog dial and thus "understand" the time displayed on a digital dial.
Available on the google play store: to download on an android phone – or on a WearOS connected watch.
---
TEAN app for android mobile phones
with a "training" function to practice telling the time on increasingly abstract dials.
---
TEAN app for smartwatches (Wear OS): read and learn the time in text for each language!< /h2>
Functions
Discover the different functions of the application
Move from one level to another and progress towards reading the time on increasingly abstract analog dials.
Learn to tell the time in 13 different languages
Read the time on a dial displaying 24 hours
Read the time on a dial displaying Roman numerals
A "training" button allows training to read the time (random display) on any dial and in any language
How to start
Download the TEAN app on android phone or WearOS smartwatch like Samsung Galaxy Watch, Google Pixel Watch, Montblanc, Fossil …
From google play install TEAN app on android mobile phone
Install the TEAN app on a smartwatch (Wear OS)
Request access to the TEAN analog dial on PC, Mac, Tablet etc.
Android mobile : FREE TEST for 1 WEEK !
Android mobile phone
TEST 1 WEEK for FREE
The you can subscribe for a promotional price for one year
Download for free from Google play store
test all functions during 1 week completely for free
11 clock faces, 13 languages
for WearOS smartwatch
full version license for 3 CHF for one year
Download for free from Google play store
Try out all languages for free
CHF 5,–
compatible smartwatches : http://wearos.google.com