YOUNG PEOPLE NO LONGER READ THE ANALOG CLOCK, IS IT POSSIBLE?
As one of our children was learning to learn how to tell the time, we were looking for ways to support her progress. This how we discovered that our elders had themselves met difficulties telling the time on the analog clocks, which they received when they had turned 18. We were astonished, because when they were 10 years old, they knew how to tell the time. So it all started. For a few weeks we conducted a rapid survey : we among other parents of young adults, our kids among their peers.
As a result, we found out that a majority of young people have difficulties to read the time on an analog dial and simply avoid doing so, by reading the time on digital dials.
Today young people often no longer wear watches, especially when they have a mobile phone. Thus, the habit of reading the time on an analog dial is completely lost. That phenomenon is accentuated by the fact that today the digital time is displayed on almost any object within reach of the hands, the eyes and in any place. .
You do not believe this ? Find out by yourself!
Ask a few young people aged 12 to 25 around you, or in the street, to read the time on a church clock or on your watch (with an analog dial without numbers). Even if your own child has received a nice watch for his or her 18 or 20th birthday, it is very likely that it serves as a fashion accessory, but that he or she reads the time preferably on… a mobile phone.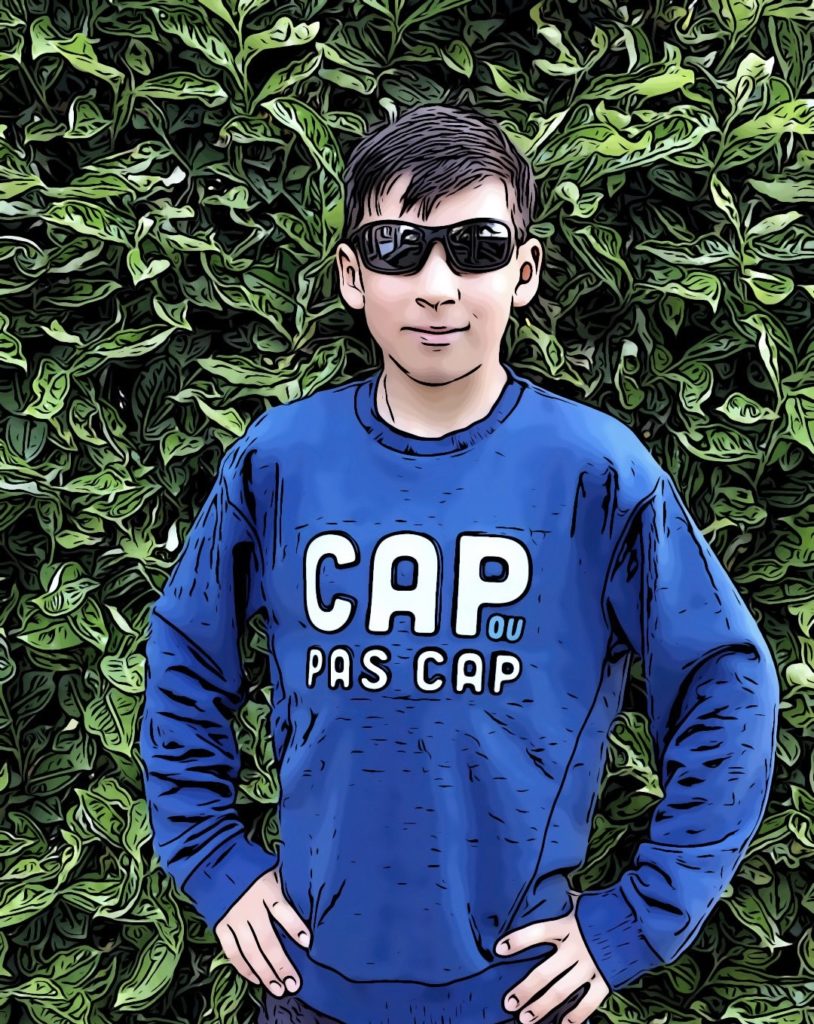 Should we continue to teach analog time or not? (article) :
In the United States, telling the time: test on the streets with kids..
---
What about school ?
Time learning is part of the educational program in most countries for elementary school pupils (age 9-10 years old). Thus, children all learn to tell the time. Therefore, if the following years they no longer practice reading the time on an analog dial, they forget.
Thus, almost all children learn to tell the time at school, but this is not enough. The sustainability of this learning depends on the will of the child's entourage to consolidate it by giving him or her the means to exercise it durably.
For teachers who are interested, we developed the "TEAN webclock"which is an internet application. Therefore you can access it easily through any web browser on any platform, may it be PC, Mac, Tablet etc.
You can register for free on our website webclock.tean.ch to try out and use le webclock with the TEAN learning path at school and in any other educational institution. The use is completely free.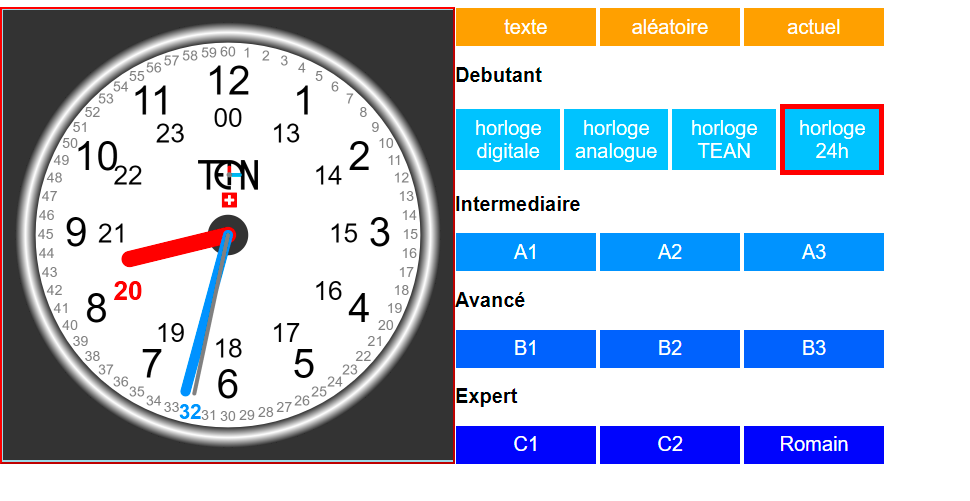 ---
AT OUR LEVEL AS PARENTS?
Of course, there are still many clocks in train stations, on church steeples and in many homes. But we have seen it ourselves with our youngest child, if at the same time it is possible to read the time on digital dials, the child quickly chooses this easy route and the parents are not even aware of it.
Will the analog dial simply disappear, like the sundial has become obsolete? Here are our thoughts: 
We strongly consider that the analog dial is an important tool in the representation and acquisition of the notion of time, as well as for the understanding of other abstract notions. We have therefore developed the TEAN apps for all people who are looking for a tool to support them or their young people in this learning and its sustainable consolidation.
For children learning to tell the time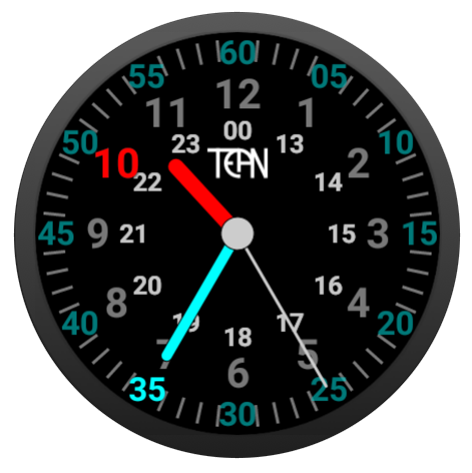 For children who are learning to tell the time, we offer a dial that allows you to view the hours up to 24 hours. The hour is displayed in red (hand and number) and and allows to see whether we are living in the morning or in the evening time (pm or am).. The minutes are displayed in blue. Thanks to the 2 digits highlighted, it is possible to visualise this representation of time on the analog dial and thus "understand" the time displayed on a digital dial.