Can you read the clock without numbers? Here you can learn it!
1 week of FREE TEST of the full android mobile version: 11 analog dials / read the time in 13 languages!
Read the clock by a glimpse, just by looking at the position of the two hands for hours and minutes … is this still intuitive for the young generation ?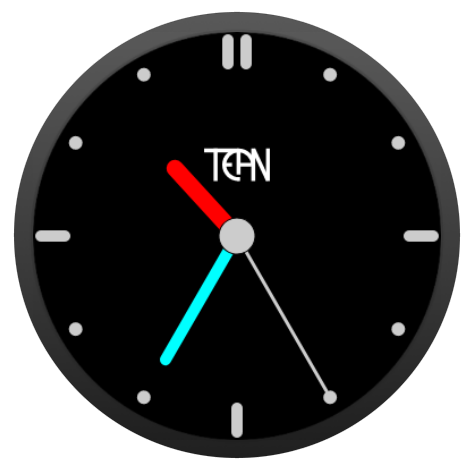 In Europe but also in the US, young people increasingly lose the ability to read time by looking at the clock's hands. Is this really true?
For young people, it is no longer just a matter of learning to tell the time, but also of sustainably consolidating this learning through practice! However, even with good will, in the digital age, the time can be read anywhere, anytime and anywhere on digital dials. Hard to force oneself to keep a practice of reading the time on clocks and even on analog watches.
The TEAN app allows you to practice reading the time on increasingly simplified analog dials – on the mobile phone or on a connected WearOS watch – to achieve intuitive reading by a glance at the clock's hands and consolidate this asset.
For children who are learning, a dial displaying the 24 hours and 60 minutes makes it easier to see and memorize the hours. The time is displayed in red (hand and number) and allows to see if we live morning time or evening time (am or pm). The minutes are displayed in blue. Thanks to the 2 digits highlighted, it is possible to visualize the representation of time on the analog dial and thus "understand" the time displayed on a digial dial.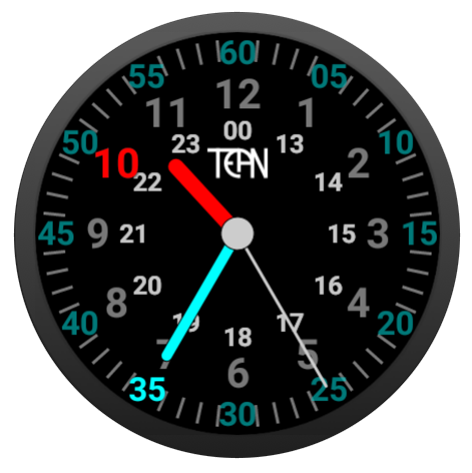 The hour written in more than 13 languages
For those who like the challenge, an additional function allows reading the written time in English, French, German, Korean, Italian, Portuguese, Spanish, Dutch, Romansh (CH), Swedish, Norwegian, Finnish, Hungarian – exactly as the locals say.